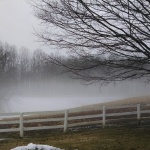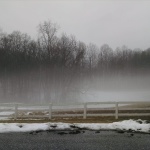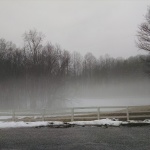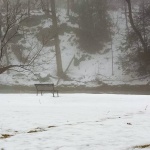 This was so peaceful when I was driving out of my friend's driveway on Tuesday and then days later we had weather to walk our dogs in the sun. My friend's neighbors have chairs by
the falls, they change their chairs for the seasons. I was taken by this bench. Perhaps birds perched on it looking for tidbits, and the groundhogs are coming out of hibernation.
Please look in the Blue Book and call the person who loves to help ground hogs leave their abodes.
The bowls are still out side of the yacht club for the cat who has been there for years.       These little things in life make life.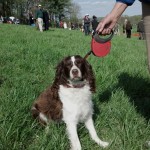 The steeplechase races are coming up. This lovely pup was at the Grand National last year. I have painted many of the dogs who go to the races.  There is a race in March. Please look it up. I will post the calendar tomorrow.