The food is consistently good. They also have a raw bar with yummy oysters.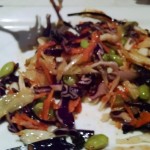 A spontaneous visit this evening.
The specials were duck legs with an Asian slaw (one duck leg $14, two duck legs $26)
Rock fish with wonderful sauces, and a pasta dish that sounded so good.
I have had their rock fish dish and it was divine.
My dining companion insisted on an odd appetizer, the decadent macaroni and cheese.
We also split a blondie with Prigel's strawberry and fudge ice cream.
Please visit Prigel's Creamery on Long Green Road, you can meet the cows when they cross the road around 4 pm.
Their milk shakes are so rich that a straw can not help in the beginning.
They supply blankets for those who would like to sit outside with their ice cream.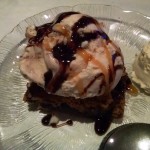 http://www.mcfaulsironhorse.com/