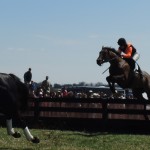 My deceased mother always adored My Lady's Manor
Last night I cooked a quiche, I know that is so simple, yet I have not cooked one in thirty years, it was a veggie quiche, the prep photo below with veggies waiting for their blanket of whisked eggs, cheese, half and half, I added fresh garlic just as it slid into the oven. The quiche thanked me.
Organic  eggs, and quite a bit of cheese was added later with half and half (which I never use)
While cooking, I poached salmon from Gibby's and put tarragon on it, soooo yummy.
I also put dabs of my home made evo and orange muscat champagne vinegar salad dressing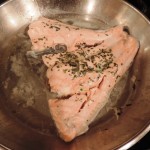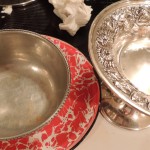 Polished silver while the quiche was cooking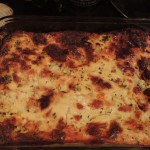 So, today, the quiche, crab balls (from Gertrude's), cheese, decadent chicken salad, marinated fresh mozzarella with evo and herbs, salsa and a few other tidbits.
I had the tablecloths ready and forgot them, yet it was too windy to use the card table,
so it worked out, as we sailors say, we always do as we can with what we have.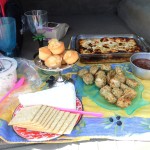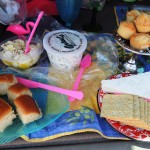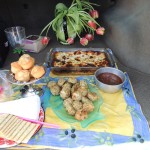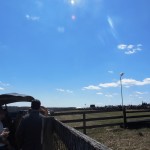 It was such a lovely day, I ran into so many friends  (some from 16 years ago, and some from just 2 years ago)
I learned that a beagle who I knew as a puppy is now 17 years old,
(woof) and my friends thought he was on his "last legs" yet a rescued beagle puppy came into their lives and the 17 year old revived and is so happy now.