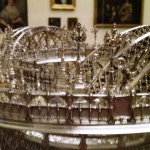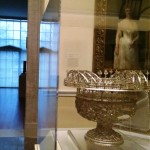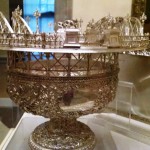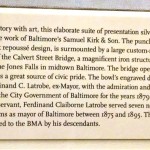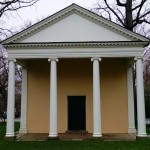 I took an elderly friend to the American Wing lecture this evening at the BMA. I was really his guest, yet he no longer drives.
I sat next to Doreen Bolger, (she is such a treasure of Baltimore) she scooted over to give me her seat,
and later as we were walking out of the lecture room, I learned that she announced her retirement this morning.
I asked her if she would be my art agent and she said she may do so. She will be so busy.
I told Doreen that I will invite her to my art studio when I have my opening, she was so pleased for me.
When I mentioned that a Latrobe bowl is now in the BMA, she knew exactly where it was and the three of sneaked away to see it.
A few weeks ago I talked to a cousin, and he told me that he and his brothers decided to give it to the BMA. Doreen was so happy about it.
When viewing it from one side, in back of it, you can see the Latrobe yellow building outside through the window. How perfect.
After the lecture, we had yummy food from Gertrudes.
Gertrudes is also a Blue Book advertiser.
John, thank you for the yummy tidbits this evening and for being a long standing supporter of the Blue Book.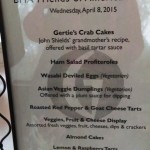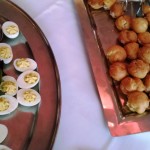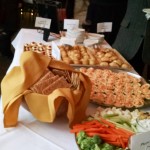 I also ran into friends and neighbors, art experts, appraisers and little did I know when I met them at my gym, very nice "top dogs."
Without mentioning names, when Doreen was talking to a gym friend, I told her that we met in the pool and he had encouraged me with my art.
He told me that he just retired and that I will be seeing him soon. He also loves to cook.
He and his wife are great art collectors.
I am keeping names private, now, until I ask permission. I am sure some would welcome publicity, yet…….