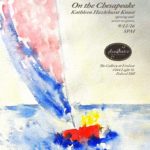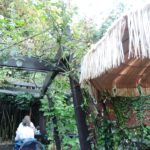 I had an art reception there and the family was so kind and the food was yummy.
Well behaved dogs are welcome in the lovely back garden.
A puppy walked in the front door and one of the owners picked it up and hugged it, and then it walked out to the back patio.
This painting will welcome you by the front door.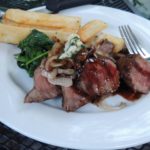 The crab cake and beef looked so good on another table.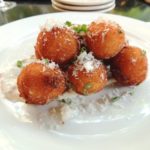 Four of us shared these delectable risotto fritters balls and they were absolutely delicious.