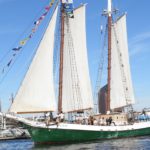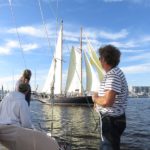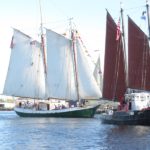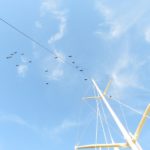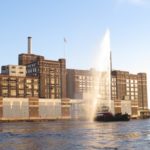 The Great Chesapeake Schooner Race is on. At 1 pm today the boats met near the Bay Bridge and started the race to Norfolk, Virginia.
I was privileged to be on one of the schooners yesterday for the Parade of Boats. In this second photo, Justin, the English captain, is on the right. The boat is owned by Eve and Derek Durling. They are such a lovely couple.
The canons went off, the fire boat honored the boats with a water display.
Proceeds from the race help the Chesapeake Bay, and the race is a time honored tradition. One of the founders' son has the schooner, Norfolk Rebel.
It is Fleet Week this week and continuing onto the weekend. A new Navy vessel is being commissioned  and there are Navy boats here to welcome the new Navy vessel.